With over 18 years of experience with Autism, we have curated this list of resources to help empower families affected by Autism in the Hillsborough County, FL area and beyond. We organized all the information into the 3 different stages most people encounter when contending with an ASD diagnosis.
Please use the dropdown menus below to view more. 
If you still can't find what you are looking for or have additional questions, please contact us!
Early Intervention Resources
Early Intervention for Autism
What is the Importance of Early Intervention?
Research shows that early diagnosis of and interventions for Autism are more likely to have significant long-term positive effects on symptoms and later skills. Autism spectrum disorder (ASD) can sometimes be diagnosed in children before age 2.
Early intervention can occur at or before preschool age, as early as 2 or 3 years of age. In this period, a young child's brain is still forming, meaning it is more "plastic" or malleable than at older ages. Because of this plasticity, treatments have a better chance of being effective in the longer term.
Early intervention not only gives children the best start possible, but also the best chance of developing to their fullest potential.
When you have an Autism diagnosis for the first time, the first 100 days can be trying. Many questions, thoughts, feelings may start running through your mind and you're unsure of where to even begin. You may feel overwhelmed and unsure what the next steps may be.
Check out the 100-Day Kits for those under 4 and those 5-13 years of age, and the information about the Florida Early Steps program below for more help & guidance!
First 100 Days:
4 Years & Under
First 100 Days:
5-13 Years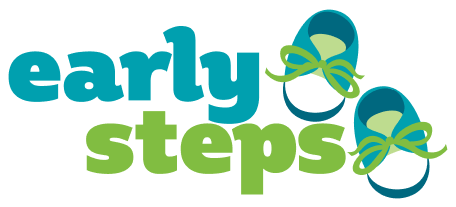 Early Steps is Florida's early intervention system that offers services to eligible infants and toddlers (birth to thirty-six months) with significant delays or a condition likely to result in a developmental delay. Click the button below to view more. 
If you are enrolling in public school, you will automatically be assigned to a school and get all the information you need from your public school district regarding the available Autism programs and accommodations at the school. Please contact the school(s) in your district for more information. 
College Admission Assistance
Florida State Scholarships
Click here to view the Florida State Scholarship website.
When kids struggle in school, you may hear the term IEP. What is an IEP? IEP is an acronym that stands for Individualized Education Program. Some people may refer to it as an Individualized Education Plan.

Click here to learn more.


Pre-K Exceptional Education Preschool Services, "PEEPS", are services for pre-k aged children with developmental delays and disabilities. Those who are eligible can receive services designed to meet each child's individual needs.

Click here to learn more.
Doctors, Dentists, & Specialists
Therapy & Treatments for Autism
Applied Behavior Analysis (ABA)
Alternative & Holistic Treatments
Career & Vocational Resources
State & Federal Resources
Did you know that 49% of those with Autism elope?¹ "Elopement" is another word for wandering off.
Check out the link below for more information about what to do when your loved one wanders or runs away.
Click here to view more from Pathfinders for Autism.

1. "PFA Tips: When They Wander or Run Away." Pathfinders for Autism, https://pathfindersforautism.org/articles/safety/pfa-tips-when-they-wander-or-run-away/.
Did you know that 71% of deaths related to wandering are caused by drowning?* Teaching your loved ones how to swim is imperative, especially if they are prone to wandering. Check out the resources below for more information.
Read the Pathfinders for Autism tips on water safety by clicking here.
We will be offering safety vests, decals, seat belt covers, and more! Check back soon!
Family & Marital Counseling
Traveling/Flying With Autism